---
The Placement and Training Cell was established during the year 2004. The very first batch of graduated students were placed from the campus in 2005-06. The PT Cell is fully sustained and provides complete placement solutions to the students of the institute and BMSIT&M has a good placement track record among the top ranked engineering colleges in Bengaluru.

There has been a steady increase in the number of recruiting organizations since its establishment and at present we have 150+ organizations where in BMSIT&M alumni are making a difference, both to the glory of the organization and institute, bringing an active change in the society.

The PT Cell facilitates the entire recruitment process by coordinating with various facilities in the campus. For the students to be placed in the prestigious organizations that come for recruitment, a complete training solution is provided involving in-house faculty members, outsourced training partners and industry interactions. The students are also motivated to choose their career through interactions with the experienced alumni.
---
Statistics
---
2022 Batch Placement Status as on 10.05.2022
---
Details
2021-22*
Total Number of Companies Visited
257
Highest CTC Offered in INR
24 LPA
Average CTC Offered in INR
6.67 LPA
Number of Eligible & Interested UG Students
789
Number of Students Placed
658
% of Eligible Students Placed
83.48%
Total Number of Offers Received
968
Total Number of Paid Internship offers
293
Internship Stipend Range in INR per Month
10K to 50K
* Placement is in progress for 2021-22 Batch
---
Placements through the Years
---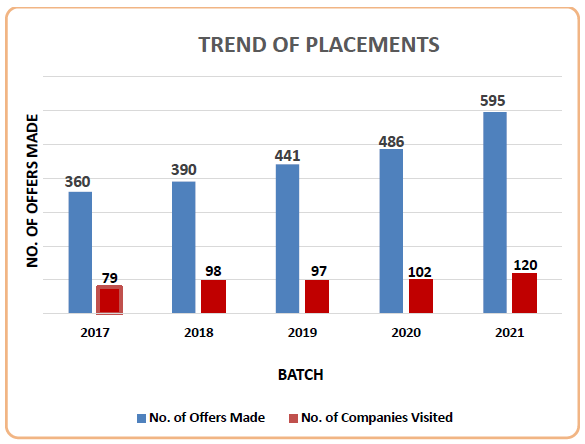 ---
Placement During 2021 in %
---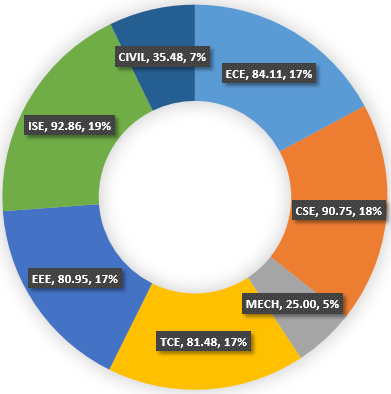 ---
Other Statistics
---
---
Contact
---
Training and Placement Officer : Dr. Manjunath T N
Deputy Placement Officer : Mrs. Ambika R Subhash
Assistant Placement Officer : Dr. Raghunandan G H

Email address : placement@bmsit.in , bmsit.placements@gmail.com
Contact Numbers : 080-68730426 / +91 - 9900130748 / 9148735707
---