---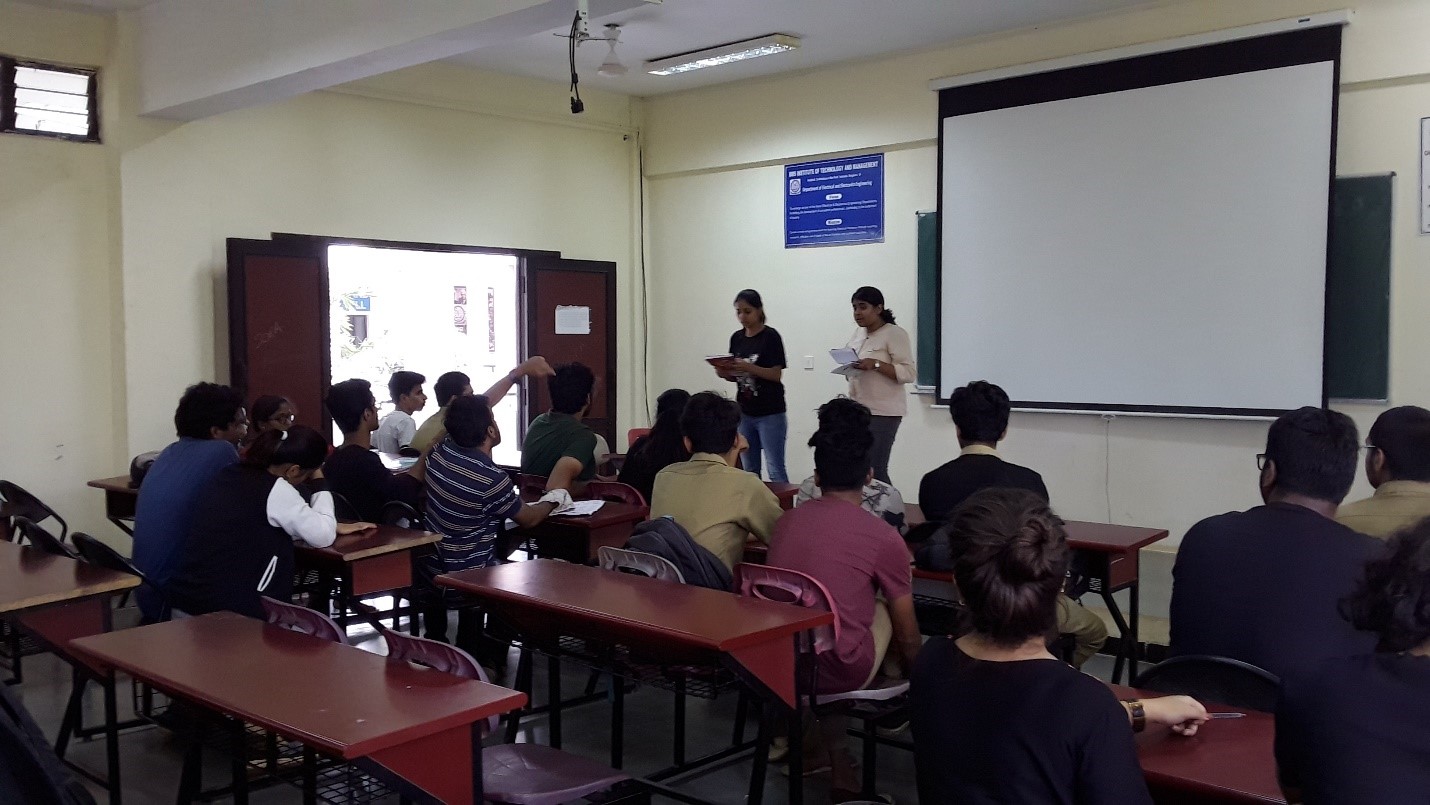 Robotics Club at BMSIT&M is a community of undergraduate students who possess similar passion for creating robotics. Each member of this family is provided with resources to develop micro/mini robots. The club offers workspace, indispensable guidance, workshops and tutorials from experienced members.
---
The aim of the Robotics club shall support and foster interest in various aspects related to robotics; in particular, electronics design and programming.
The club will cater to the interests of hobbyists and beginners in robotics, as well as of seniors who may be involved in professional design
The club will also extend support to the participants of robotics-related competitions that are held at all over the India
---
Coordinators
---
Prof. Shruthi J, Dept of CSE
Prof. Rashmi N, Dept of ECE
Dr. Vishwa Kiran, Dept. of AIML
Prof. Nitya Poornima, Dept of ME
---
Objective
---
Strives to stimulate interest in robotics among the students of the Institute.
Cultivate students to work on developing technologies from an industrial perspective.
Through lectures based on the robotics competition projects, equip students with contemporary knowledge.
To encourage students to participate in various programmers and activities and broaden their horizon and experiences, which is important for their all-round development.
Increase students' ability, competency and teamwork skills on dealing with real-life engineering problems.
To train students who have the passion to excel in building and programming miniature robots to take part in National and international competitions.
---
Outcomes of e-yantra Club
---
Students will be able to
Analyze the functionality of the various components of the robots.
Design a robot using electronic design automation (EDA) tools and programming techniques to do a specific task.
Take part in various competitions held under robotics club in and outside the institute.
---
E-Yantra Club Activities
---